Loungewear, the new fashion trend.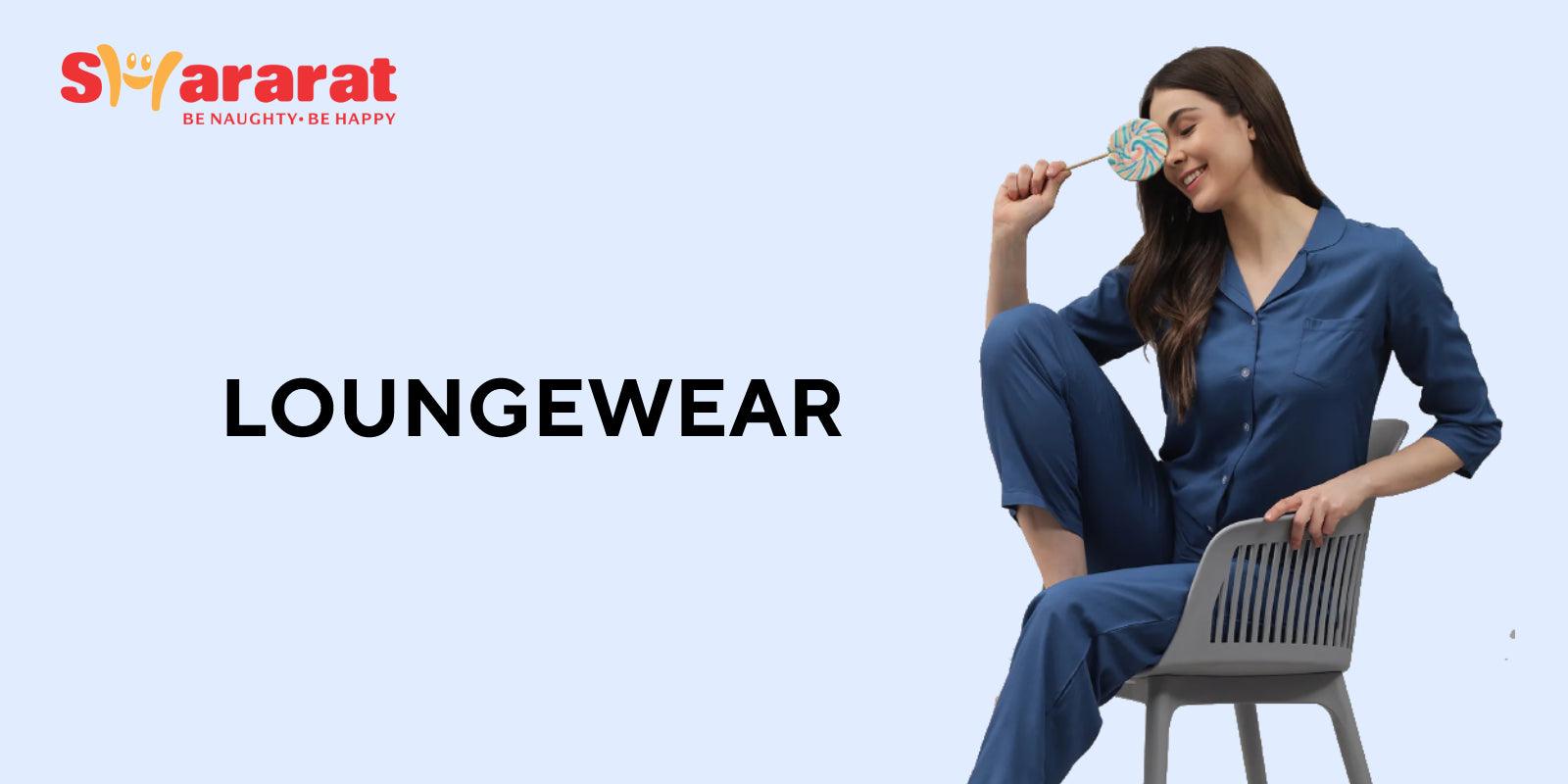 COMFORTABLE:
Crafted with fabrics that are soft, lighter and kinder to the skin, loungewear offers maximum comfort. Not only this, but it is also versatile enough to be Styled to look super trendy. Loungewear is generally a Balance of Fresh and neutral palettes. Earlier, Loungewear was mainly characterized by a palette of neutral hues. Post-pandemic, this palette was somewhat widened to include brighter, more lively colours to add excitement and joy to the mundane everyday loungewear. For instance, Striped and Butti Printed Blue Kaftan by Shararat gives you that cheerful summery feeling through its vibrant hues. Exhibiting a fascinating breezy vibe, this kaftan comes in a happy bright blue. Carved with premium cotton fabric, it comes with an adjustable drawstring to compliment your body type. Perfect loungewear for a casual day!
BACK TO THE BASICS:
In the current scenario where we are all about self-care and improving the quality of life, we are steering clear of uncomfortable fashion trends and styles. We prefer clothes that are crafted with soft, breathable fabrics like cotton and offer maximum ease and comfort. We pick outfits that we can work in or lounge about in without feeling uneasy. If you can relate to the fashion goals mentioned above, might we suggest a timeless addition to your loungewear collection? Say hi to the time-tested Blue Floral Printed Stripe Co-ord Night Suit by Shararat. This floral pyjama set in midnight blue is iconic, quirky and timeless. This co- ord set is the perfect option for all your comfy routines. Lounge easy at home, or wear it for your coffee outings and let your skin "smile".
SLOW FASHION:
The pandemic has taught us that fast fashion is a passe. High-quality timeless designs will never fade, and the concept of sustainable and slow fashion will be the new trend. And loungewear is an integral part of this new fashion trend. As we have observed in the past few months, comfort remains the backbone of fashion. Loungewear ticks all the right boxes and is not just a trend but a lifestyle! You can also visit our website www.shararat.in to discover our timeless loungewear collection for women.