The Ultimate Guide to Choosing the Perfect Bedroom Wear for a Sensual Night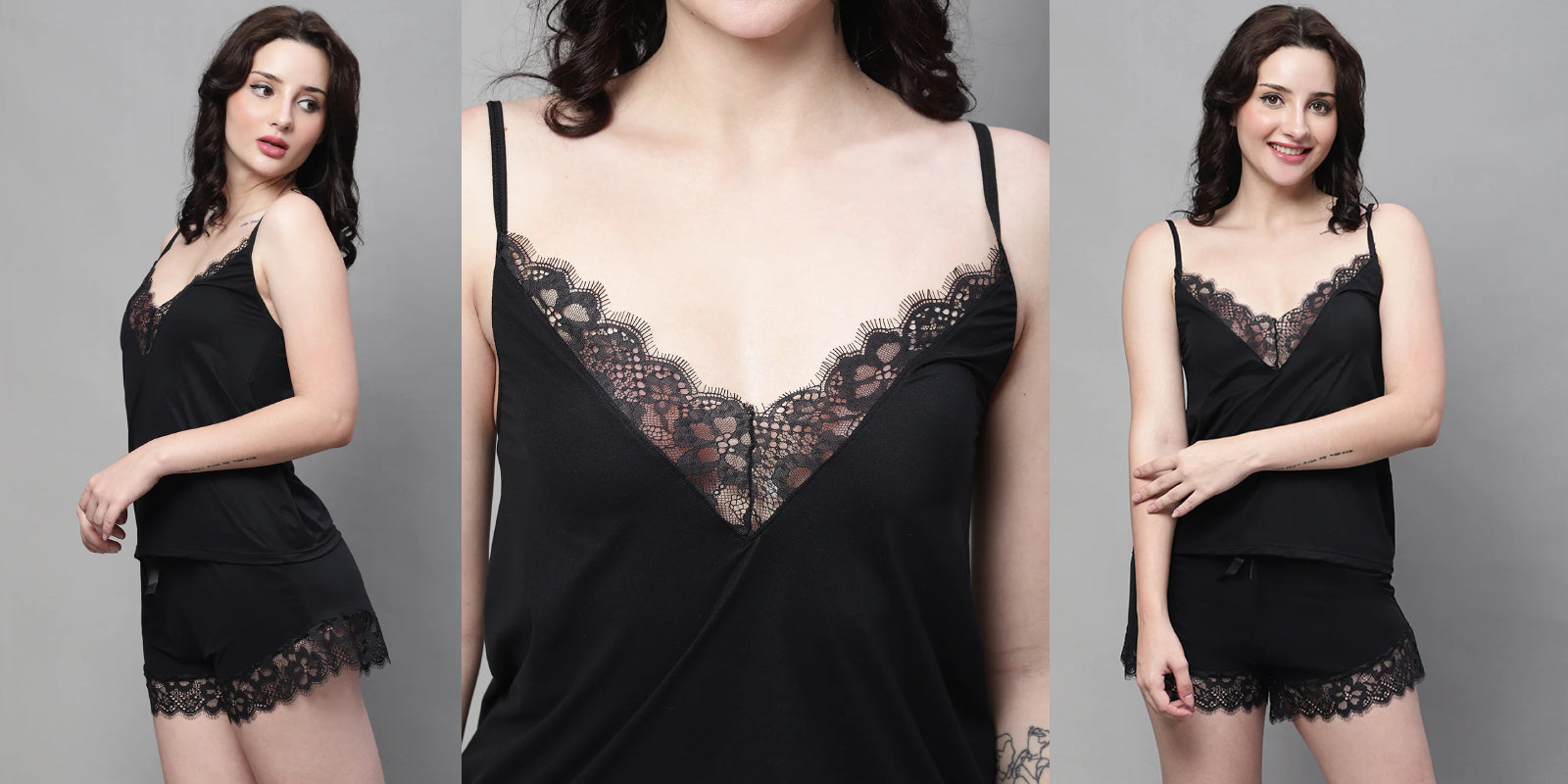 1. WOMEN'S LACE ABOVE KNEE TEDDIES/ NIGHTWEAR LINGERIE - WINE
This exquisite wine teddy babydoll nightwear is exclusively tailored for the bold and daring. It features a captivating halter neck and backless design, that add a tantalizing tease to the overall look. Made using beautiful floral lace fabric, it offers a fitted silhouette that exudes sensuality and elegance. Whether you're making an entrance or walking away, this spicy number will ensure you look absolutely stunning!
2. WOMEN'S LACE ABOVE KNEE BABYDOLL NIGHTWEAR LINGERIE - BLUE
Get your 'sultry' on and leave your partner craving for more in this uber cute and foxy off-shoulder babydoll dress. Its pristine blue color works well for almost every skin tone, bringing a refreshing and vibrant appeal to the look. This bridal nightwear comes adorned with cute detailing like frills, laces and bows, that add to its charm and playfulness. Whether it's for special nights with your partner or even as comfortable daily sleepwear, this versatile dress promises both style and comfort.
3. WOMEN'S BLACK-WHITE NET MAID COSTUME
Add a little more spice to your special night by upping your bedroom game with this captivating Black and White maid roleplay costume. Crafted from exquisite net fabric, this enticingly short maid roleplay costume offers a teasing peek-a-boo effect that your partner just can't ignore. If seduction is an art, this scintillating number will transform you into a seasoned artist!
4. WOMEN'S LACE LONG BABYDOLL/ LINGERIE NIGHTWEAR LONG GOWN WITH GLOVES -WHITE
If spicy but sophisticated is more your thing, this classy white babydoll dress will be the perfect addition to your bedroom wear collection. With its exquisite floral lace fabric, thin shoulder straps, and frill details, the dress exudes sensuality and timeless charm. The lace gloves which come with this dress further elevate the allure of the entire ensemble. This option is the right pick for those looking for something captivating but not too bold!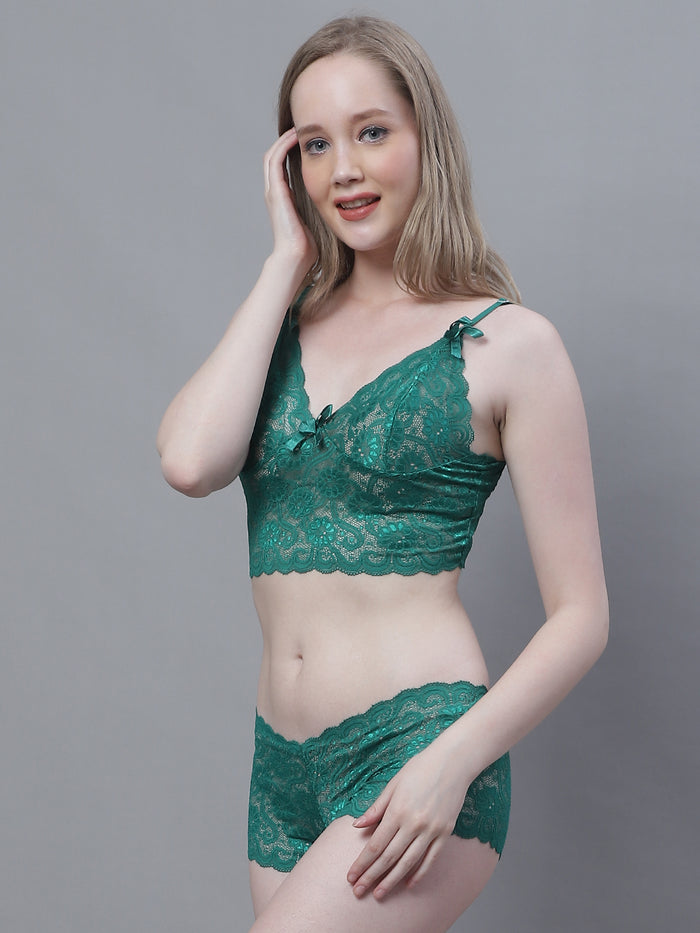 5. GREEN LACE BRA & PANTY LINGERIE SET BY SHARARAT
Trends come and go but the classic bralette and panty combo never goes out of style! This sultry ensemble in a captivating real green hue, offers a refreshing change from traditional colors like white or black. This super sensual and comfy outfit is available in 4 different sizes to help you find the perfect fit! Team it up with a matching or contrasting robe and you're all set for a night of fiery passion and enchantment.
Summing it up…
The right honeymoon dress can certainly make your special night a little more special but nothing looks sexier than confidence! No matter what style you choose, make sure you feel comfortable and confident in it. To find hot styles and the latest trends in bedroom wear and sleepwear, head straight to Shararat! Happy shopping! Pick from a range of best hampers for couples that come packed with naughty games for couples and candles for couples and take your bedroom game to the next level.
FAQs
Q. Can you sleep in a babydoll?
A. Of course! Babydoll dresses and gowns are not only uber-sultry but also quite comfortable. They make a great nightwear option. All you have to do is to make sure to pick something that's made using comfortable and breathable fabric. It is also advisable to avoid lingerie dresses with uneasy detailing or embellishments.
Q. What should a girl wear on honeymoon night?
A. That's really a matter of personal style and preferences. Look for something that's not only stylish but also comfortable. It may also help to consider your body type and skin tone before choosing a bedroom wear design or color. A few top night dress for honeymoon options you can choose from include babydoll dresses, babydoll gowns, lingerie sets, teddies, and short nighties. Find all this and much more at Shararat. We also offer a range of love hampers and gift hampers for newlyweds to make your intimate moments more memorable.
Q. What to wear to look seductive?
A. To attain a sultry and seductive look for a special night, opt for spicy and stylish bedroom wear night dress options like teddies, short babydoll dresses, babydoll gowns, short nighties, roleplay costumes and lingerie sets. What to wear to look seductive?