Twinning with Bestie : 5 Trendy Pieces for You and your BFF!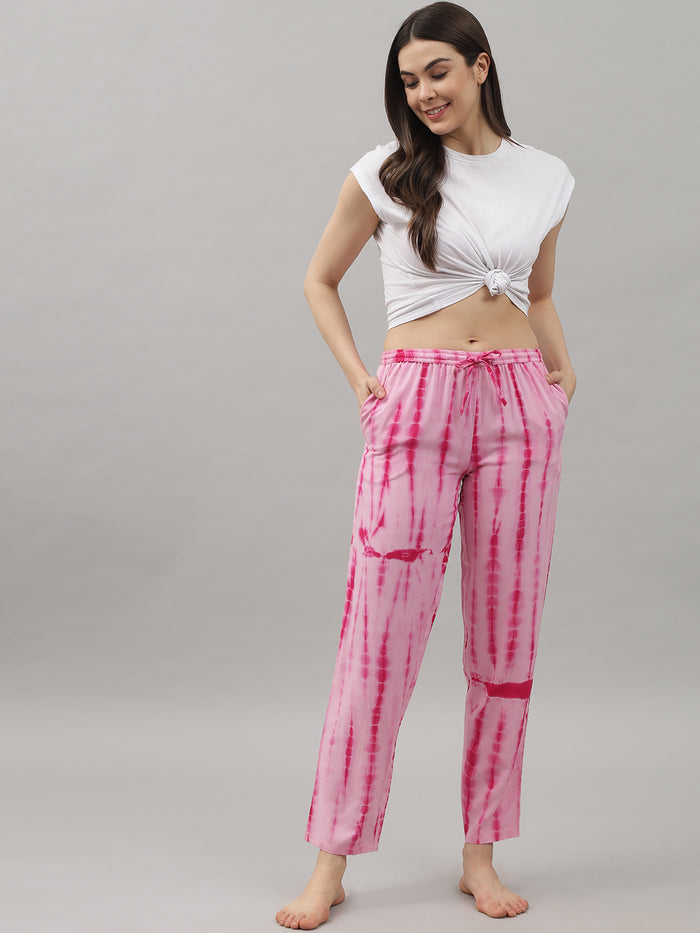 1. Add a touch of tie-dye magic
Tie and dye is so in this season and there is no reason why you and your bestie should miss out on this trend. These adorable tie-and-dye PJs come in pink and blue and are an absolute must-have if cute and boho is your style! Opt for the same shade for creating picture-perfect twinning with bestie moments or choose different ones to twin with a twist!
Crafted from breathable rayon fabric, these super comfy pajama pants offer a relaxed fit, complete with an elasticized waistband and handy side pockets Whether it's a fun movie night or your next slumber party, a casual day out or a lazy one at home, these stylish PJs are exactly what you need to stay cosy, chic, and effortlessly on-trend.
2. Go quirky with Spongebob
If you and your BFF don't shy away from being the centre of attention, this eye-catching Spongebob printed kaftan is the perfect best friend twinning outfit for you guys. With its breezy fit, bold print, and vibrant color, this quirky piece surely deserves a place in your summer closet. Whether you guys rock it as nightwear or flaunt it at your next girls' brunch date, it's sure to turn heads!
Made using premium quality cotton fabric, this women's loungewear will keep you feeling cool and comfy even in soaring temperatures. It comes in free size so you don't have any fitting concerns. Just use the waist tie to adjust the fitting according to your liking and you're good to go.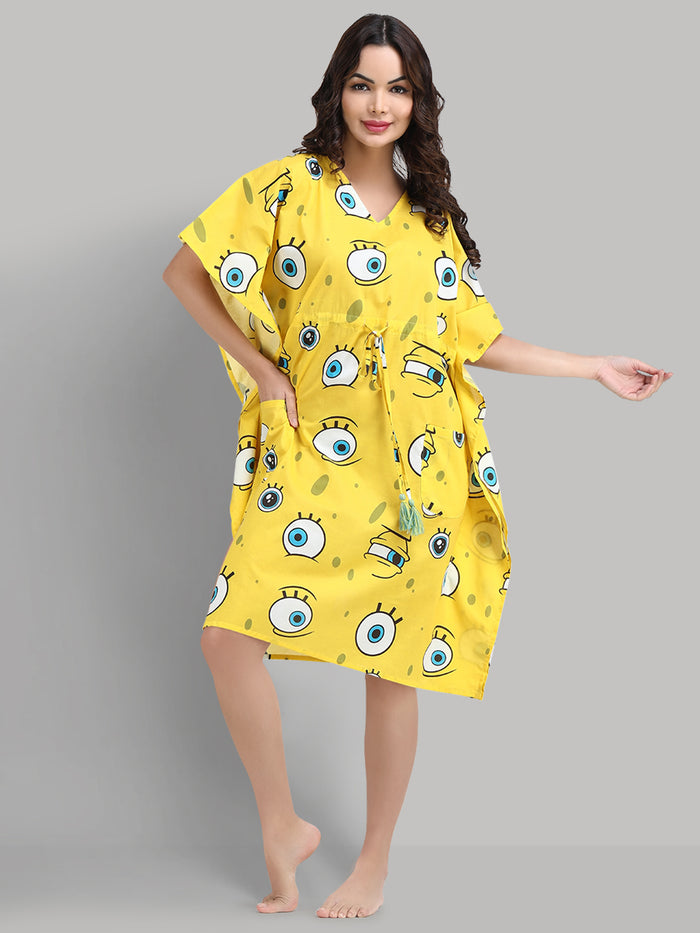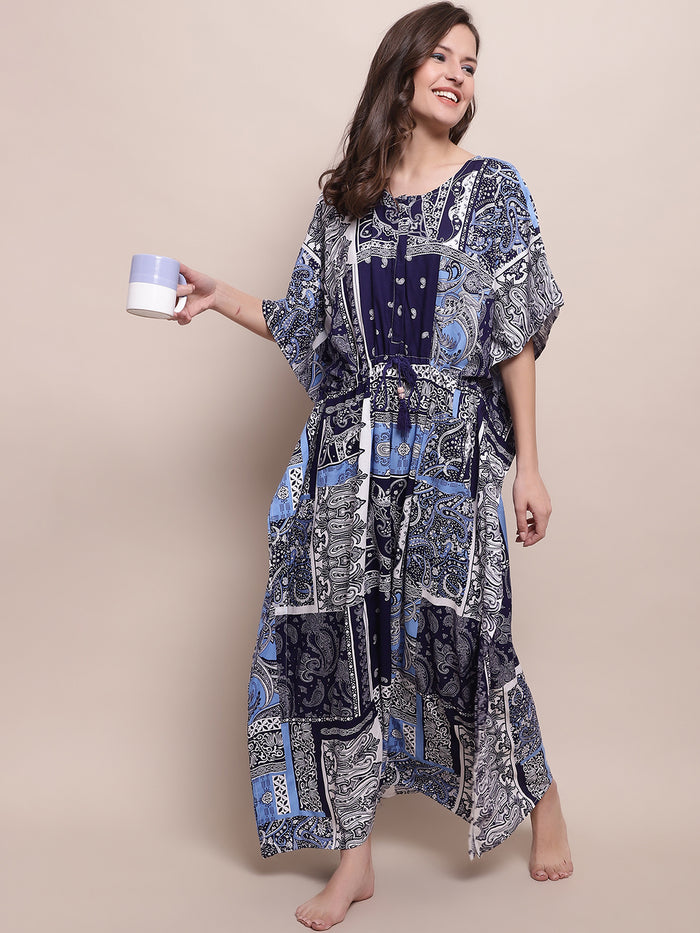 3. Stay cool and comfy in blue
Think you have enough graphic tees and PJs in your sleepwear/loungewear closet? Don't worry, this classy and comfy long nightwear kaftan dresses will give your closet a much-needed upgrade. It is crafted from breathable and super soft rayon fabric and will add a touch of elegance to your collection.
With its soothing shades of blue and floral print, this kaftan night suit exudes a cool and relaxing vibe that's perfect for the season. Indulge your bestie with the perfect gift of style and comfort that will leave her feeling truly appreciated.
4. Enjoy a relaxing sesh with Garfield
Okay, so you and your bestie love being a little hatke but not without a hint of elegance? Don't worry, we have the perfect pair of PJs for you to twin in! This pair of grey lounge pants feature a quirky graphic print on a soothing grey background, giving it a fun but subtle look.
Match it up with tees in vibrant colors to create a smashing contrast or use darker shades for putting together a cool and casual look. Comfort, convenience and design, this appealing number is a high scorer in every aspect. And just like your unwavering bond, these premium quality PJs will remain as good as new even after multiple washes, ensuring their longevity and continued comfort.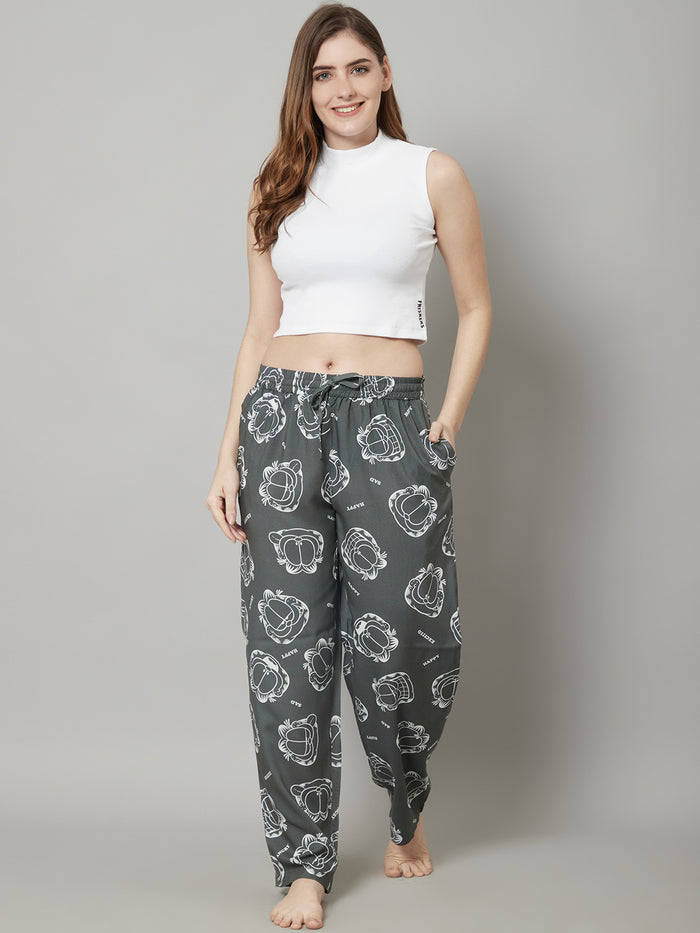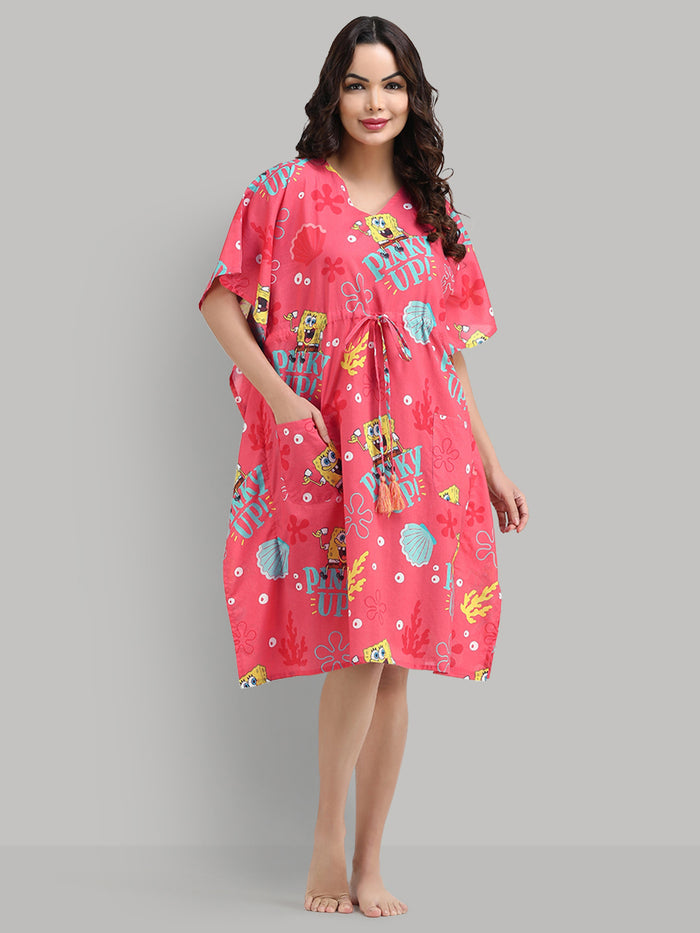 5. Exude summery vibes in pink!
When it comes to adorable summer prints, this loosey-goosey floral graphic print kaftan is definitely on point. The flowy silhouette along with the adjustable waist will make sure you and your bestie stay comfortable and look effortlessly chic at the same time.
And let's be honest…could you ever go wrong with a cutie Spongebob print? With a pocket on either side, you don't have to worry about where to keep your Knickknacks when you're on the go.
Of course you can slay by getting two of these adorable short kaftan dresses. But here's another way where you can twin with your BFF without wearing the same outfit! While your friend rocks this adorable nightwear kaftan dress, you can choose these quirky PJ pants that come in the same color and print.
Summing it up….
Indulge in some crazy comfy fun with your bestie with Shararat's exclusive Fun with Bestie collection. From cool and quirky to subtle and stylish, we bring you a range of fashionable options to choose from. Whether you're looking for a thoughtful gift or want to twin with your bestie, we've got you covered.
Other than pyjama pants and kaftan dresses online, our diverse range of women's loungewear and nightwear also include printed pyjama sets, shorts sets, cotton printed pyjamas, long kaftans, nightdresses, nightshirts, and more. Our collection caters to diverse styles, ensuring you find the perfect fit for both you and your bestie. Happy twinning and happy shopping!
FAQs
Q. How do you wear a short kaftan dress?
A. A kaftan dress is a versatile piece of clothing that can be styled in numerous ways. You can wear it on its own as a dress or pair it up with other wardrobe basics to create a variety of looks. Your short kaftan printed dress will go well with denim shorts, tights, slacks or a pair of fitted pants, depending on the look you're aiming to put together. Elevate your look with the help of a jacket, scarf and statement jewelry. You can belt your kaftan for a more fitted and polished look.
Q. How to choose the best nightwear for women?
A. That usually depends on your personal style and preferences. However, when choosing nightwear for women, you must go for something that's made using breathable and soft fabric and offers a comfortable fit. Make sure to pick a color and pattern that evokes a relaxing ambiance. Avoid too much detailing like excessive sequence, buttons, hooks or embellishments to ensure maximum comfort and functionality. You can explore various nightwear styles including pajama pants, pyjama sets, shorts, cotton kaftans, kaftan night suits, night dresses, short sets and more at Shararat.
Q. How do I match my friends' outfits?
A. Twinning doesn't mean wearing the exact same outfit as your friend's. You can still create best-friend twinning moments while expressing your individuality through your unique style. You can for matching prints in different colors, choose the same color palette, pick the same color in different shades, select different outfits but the same accessories, or decide on a particular theme but interpret it individually. Another awesome idea is to wear matching bestie outfits but with different accessories and footwear. Or perhaps you can for a classic combination of hues that go together (white and black, pink and purple, etc)!.