Sleepwear Prints You Will Love To Wear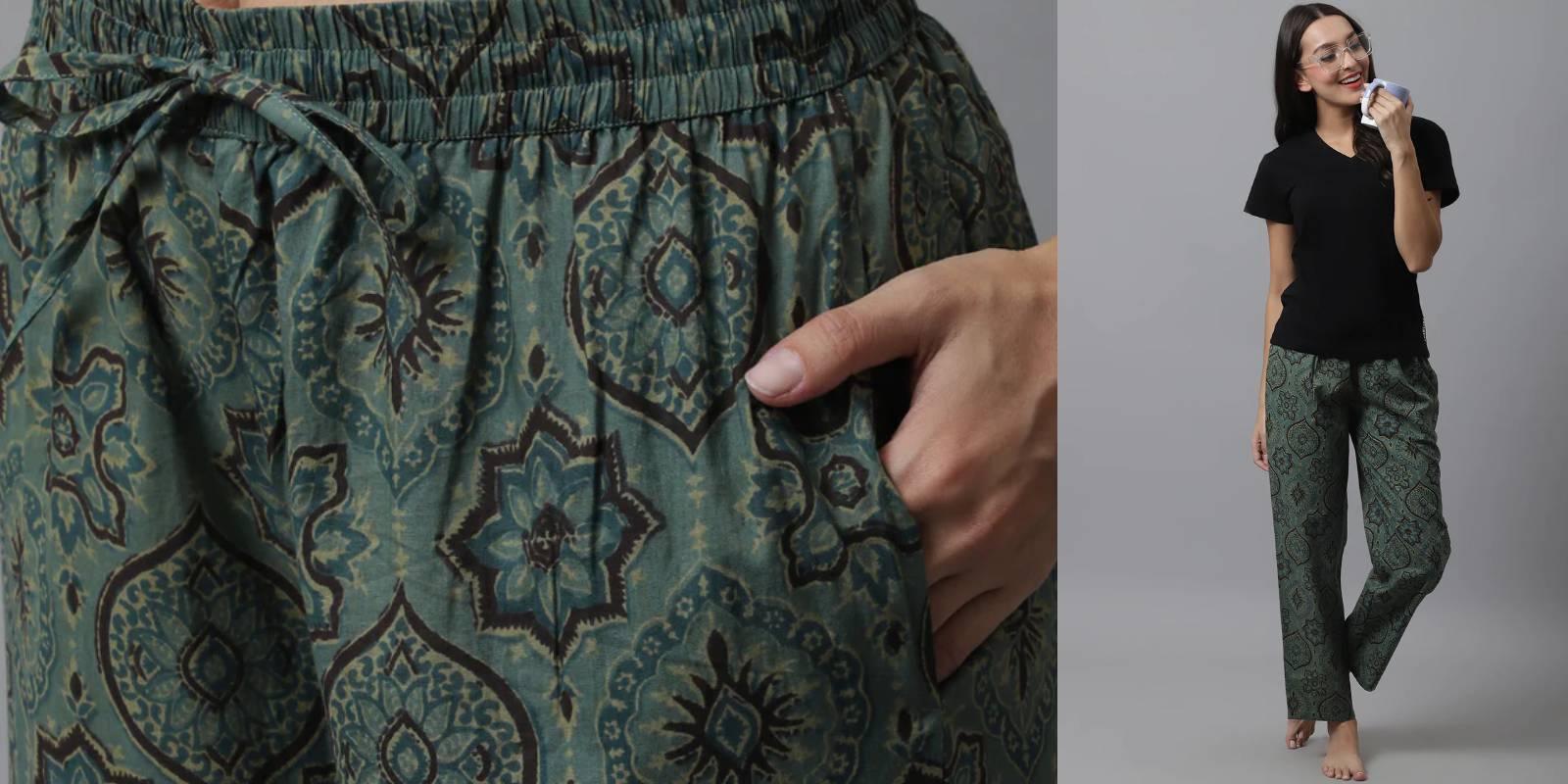 Fun and Floral:
If you define your vibe as soft and feminine, then floral prints are the way to go for you. Those who love these prints are often friendly, warm and confident. And the best part is, floral prints are super versatile. Whether you believe in blending in with the crowd or don't shy away from standing out, floral prints can help you achieve your fashion goals.
Floral prints look great on all types of outfits including co-ord sets, womens pyjamas, and nightgowns. For a more subtle look, go for smaller prints like this gorgeous co-ord set here or this stylish printed co-ord set that also doubles up as loungewear. To add a little more glam, go for bigger, bolder prints like the ones on this gorgeous sleeveless cotton nightdress.
Chic Checks and Sexy Stripes:
If you find yourself adding more and more checked dresses and striped outfits to your wardrobe, this means that you like to keep it classic, practical and stylish! People who lean towards striped patterns are also believed to have a strong sense of self-worth that reflects in their style. Checks and stripes have been around forever but that does not mean they are boring or obsolete. A playful approach to these classic patterns is pretty much in trend these days.
For a relaxed and easy look, go for these check pyjamas in red. If you are searching for sleepwear prints that are more 'in vogue', how about these square-check cotton pyjamas? This blue and white stripe sleep shirt is the perfect option for girls who prefer keeping it simple yet stylish.
Graceful Geometric Prints:
Geometric patterns are usually the right amounts of quirky and sophisticated. Those who love geometric prints usually prioritize a sense of balance in life and work hard to achieve it. They are relaxed and know how to have fun but don't hesitate to get serious if the situation requires it. While earlier geometric patterns usually referred to polygons, this definition has changed over time. Prints with stripes, zigzags, circles etc are quite in demand these days.
If sharp lines and appealing shapes are what you prefer, sleepwear with geometric prints and patterns is just the thing for you. This dark green printed kaftan with floral geometric print is a great option for people with a subtle but appealing sense of style.
Appealing Abstracts:
Your love for abstract prints and designs is a reflection of your creative personality. You don't mind being the centre of attention and are always up for trying new things. You have a fun and adventurous vibe. More than following popular trends, you consider yourself to be a trailblazer.
You spend so much time picking daily wear, office wear and party outfits that perfectly capture your personality. But do you give your sleepwear collection the attention it deserves? Let us make this task a little easier for you by handpicking a few amazing sleepwear styles for you. Feel easy-breezy and super stylish in this flowy green and black abstract print nighty kaftan. Or how about this super cute printed PJs that'll keep you snug and comfy all night?
Beautiful Buti Print:
Delicate and beautiful buti prints are the perfect option for women who have a desi sense of style! Buti prints look very feminine and traditional. These intricate prints look simply gorgeous on vibrant, white or pastel bases.
This peach cotton pyjama with small buti motifs can be used as sleepwear or loungewear. A blend of comfort and style, you don't have to think twice before stepping out of your house in these printed pyjama pants. This beige printed women co-ord set is a great option if you are looking for something simple yet elegant!
FAQs
Q. Why is sleepwear important?
A. Sleepwear made of high-quality, breathable fabric helps regulate your body temperature and ensure a good night's sleep. It is designed to give your body enough space to move and keep you comfortable all night. Besides comfort, sleepwear can also be a way to express your unique sense of style!
Q. What are the best type of pyjamas?
A. If you are looking for comfort and durability, cotton pyjamas are one of the top choices you have. And since these come in a variety of designs, prints and colours, finding one that matches your style is not really a hard task.
Q. Should pyjamas be tight or loose?
A. To ensure maximum comfort, look for something that is neither too tight nor too baggy. While tight pyjamas may restrict your movement, baggy ones may ride up and disturb your beauty sleep.